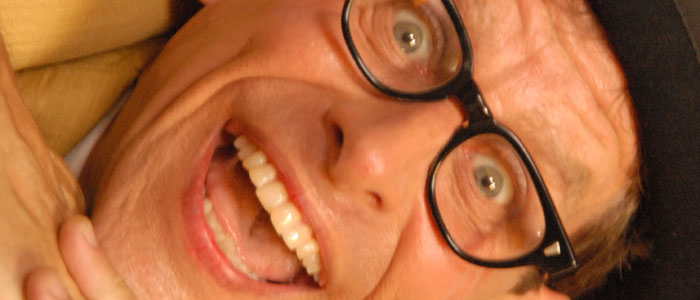 Woody Keppel began his performing career in 1981 with Sarah Caldwell's Opera Company of Boston playing silent comic roles along side some of the great singers in the world. In 1984 he founded "Waldo & Woodhead" a musical/comedy vaudeville show, which he performed in 26 countries over a span of 20 years. The late Gregory Hines called Waldo & Woodhead, "The funniest and most creative act" he'd ever seen.
Mr. Keppel began his film career in 1993, costarring in the madcap family feature Ava's Magical Adventure with Timothy Bottoms, and directed by Patrick Dempsey. He has had numerous supporting roles in the films of David Giancola, including Icebreaker, with Stacy Keach and Sean Astin; Moving Targets, with Miles O'Keefe; Illegal Aliens with Anna Nicole Smith; Pressure Point with Steve Railsback; and, Radical Jack, directed by James Brady, and featuring Billy Ray Cyrus.
Keppel has written and starred in four family videos, including the award-winning Woodhead Saves the Farm, which was picked by Sesame Street and Parents Magazine as "Years Best" for kids. He has just released a critically acclaimed CD of music for kids called, Mr. Woodhead's Party in the Animal Barn.
Keppel is currently co-starring in a new stage variety show called Foolz, which recently made its world television premier in Paris, France.